Teak Veneer wardrobe 2004
Islington, London
Teak veneered Plywood, mdf, American Walnut
Wardrobe for a terraced house in Islington. The client wanted the grain to run horizontally across the doors, which I did with a little walnut detail in between the panels. The folding doors give increased access to the clothes inside.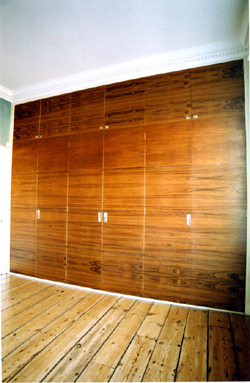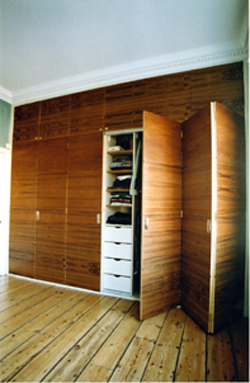 : teak veneer with walnut detail